About FAST BioMedical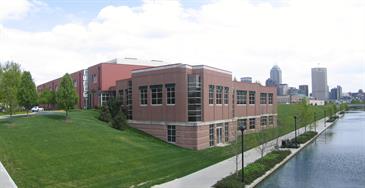 Based in Indiana, FAST BioMedical (FBM) is a privately held clinical-stage medical technology company. FBM is currently developing technology to quantify intravascular volume status and kidney function in clinically actionable timeframes. This technology aims to have a significant impact on the treatment of patients with heart failure, cardio-renal syndrome, sepsis, and more.
Why Heart Failure?
About 6.5 million adults in the United States have heart failure, and this disease was a contributing cause of 1 in 8 deaths in 2017 (
CDC
) and the primary cause of hospitalizations for more than 1 million patients. Of these admissions, 90% are due to intravascular volume overload, or having too much fluid in their system. This is hard on their heart and makes breathing difficult. To treat, clinicians need to reduce the fluid volume. If they take too much fluid out, however, this will starve organs of oxygen and nutrients.
The current standard-of-care are surrogate measurements with significant limitations, resulting in treatment decisions being made "in the dark." Measuring plasma volume and Glomerular Filtration Rate (GFR), rather than guessing, will allow clinicians to better understand a patient's true volume status and kidney function. This should lead to more accurate treatment and positive outcomes, including lowering hospital readmissions and mortality rates. FBM is developing the technology to provide unrivaled, accurate insights.
How It Works
FBM's
technology
works by measuring concentrations of fluorescent in vivo markers over time. It is designed to be
timely
, providing volume status determinations in approximately 30-45 minutes and mGFR in approximately 195-210 minutes, thus allowing for immediate clinical action. It is
accurate
, with a coefficient of variation (R-squared) of 0.9961 when FBM'GFR was compared to iohexol GFR in a human clinical study. It is
convenient
, needing only routine blood draws in clinical settings without needing urine samples or radioactive material.
Clinical Studies
FAST BioMedical has completed a Phase 1 clinical study in Germany and 3 Phase 2 clinical studies in Germany and the United States.
Patents
US Patents Issued: 8,329,143; 8,741,263; 9,352,054; 9,744,849; 8,591,865; 9,398,876; 8,814,788; 8,809,531; 9,169,398; 9,938,410; 10,501,630; 10,082,465; 10,279,052; 15/218,417;
A cardiac surgeon on the current methods being used for determining plasma volume:
I don't think any of them are great. Not one of them is good enough alone and we sometimes miss [the target PV].