INDIANAPOLIS (October 21, 2020)
-
FAST BioMedical
, a privately held late clinical-stage medical technology company, today announces it has moved its wet lab operations to the state-of-the-art laboratory facility at 16 Tech. The 16 Tech Innovation District is a hub of scientific research, technology innovation and entrepreneurship, and FAST BioMedical's presence there will accelerate their clinical technology development.
FAST BioMedical is developing technology to measure intravascular volume status and kidney function in a clinically actionable timeframe. The technology aims to play a transformative role in treating patients with heart failure, cardio-renal syndrome, sepsis, and more.
"The move to 16 Tech enables us to deploy more devices in more hospitals for multiple clinical trials," explained Dan Meier, PhD, Vice President of Product Development for FAST BioMedical. "We will be able to provide a rapid processing of samples using our plasma volume and kidney function measurement technologies to trial sites around the world."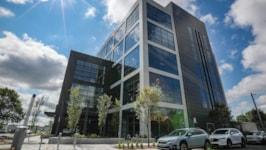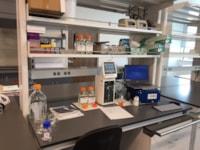 In Innovation Building 1, 16 Tech's anchor facility, FAST BioMedical has access to equipment and services that smaller companies typically have difficulty obtaining for themselves. The Indiana Biosciences Research Institute (IBRI) manages the advanced wet labs at 16 Tech. In a new building with new equipment, 16 Tech's focus as an accelerator and incubator space not only provides room for FAST BioMedical's scientists to further hone their technology, but also to collaborate with other scientists just steps from one of the nation's largest medical schools.
"Expanding to 16 Tech and utilizing the wet lab accelerates our timeline for processing samples and further refining our technology," said FAST BioMedical CEO Joe Muldoon. "The more trials we are able to participate in furthers our progress toward helping clinicians measure patient's volume status to guide precision care."
An innovator in the precision medicine space, FAST BioMedical has completed four clinical trials in Texas, Alabama and Germany. With this experience, Vice President of Regulatory Affairs and CMC Trey Putnam, PhD, is leading a discussion session at Proventa International's Regulatory Strategy Meeting on Tuesday, October 27, on ensuring proper quality oversight of change management at CROS/CMOS.
# # #
About FAST BioMedical
FAST BioMedical is a privately held company based in Indianapolis developing late clinical-stage medical technology. The company's globally patented technology is the first to directly measure blood volume and kidney function in a clinically actionable way, which has the potential for significant impact on the treatment of patients with heart failure, cardio-renal syndrome, major surgery, sepsis, and acute kidney injury (AKI). FAST BioMedical has completed four Human Trials in Germany and the United States. These products are investigational and not yet approved for human use. Learn more at
www.FASTBioMedical.com
.
Photo credit: 16 Tech exterior - Jenna Watson at the IndyStar, Lab Bench - FAST BioMedical